Apricot crumble cake
Ingredients
Step

1

Step

2

Step

3

Step

4

Step

5

Step

6

Step

7

Step

8

Step

9

Step

10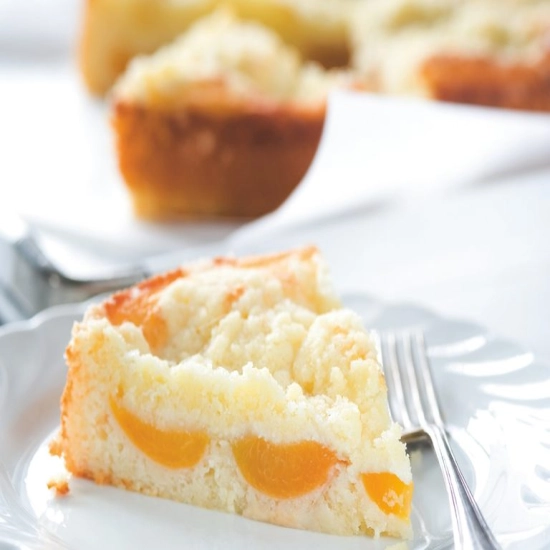 Calories: 409
Carbohydrate: 50 g
Protein: 5 g
Fat: 22 g
Cook time: 30 minutes
Prep time: 10 minutes
Total time: 40 minutes
Servings: 8
TAGS
Dessert
Apricot
Apricot cake
Crumble cake
Fruit crumble
Dessert
Apricot
Apricot cake
Crumble cake
Fruit crumble
Dessert
Apricot
Apricot cake
Crumble cake
Fruit crumble
Directions
Step

1

Heat the oven to 180C/160C fan/gas 4. Butter a 22cm round cake tin and dust with flour, tipping out any excess. Combine the yogurt, flour, sugar, oil or butter, baking powder and egg.

Step

2

Spread the batter into the cake and cover with the apricot slices.

Step

3

Put the ingredients for the crumble into a food processor and pulse until you have a breadcrumb-like texture. Alternatively, you can rub the ingredients together with your fingers. Scatter the crumb over the apricots.

Step

4

Bake for about 20 mins, until the crumb turns golden. This recipe has been provided by Apetit Online and not been re-tested by us.